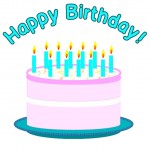 For you created my inmost being; you knit me together in my mother's womb. I praise you because I am fearfully and wonderfully made; your works are wonderful, I know that full well. (Psalm 139:13-14)
My darling daughter, I knew you before I created you in your mother's womb. I ordained all of your days before one of them came to be. You are my beautiful creation, made in my likeness. Let your light shine, as my light shines through you. Raise your hands to the heavens in praise of my holy name. You are my child. I love you beyond measure. Lift your eyes toward the skies and watch me smile down upon you. You are my precious one. I call you by name, you are my own.
Spend time with me today, and I will shower you with my love an affection. Listen to my voice, my wisdom will direct your paths. Search for me as hidden treasure. Seek me and find me when you look for me with all your heart. I am with you always. I have never stopped pursuing you. Make time for me in your day. I am your strength and peace. I am your comfort and joy. Know me and experience the life I have planned for you. You are the child I delight in. I celebrate your birth today! Happy Birthday, my love.