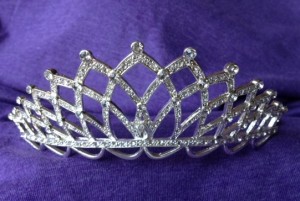 Beloved one, I have adopted you as My child. You are the daughter of the King—that makes you a Princess. You are precious to Me. Come and sit with Me this morning. Let Me shower you with My love. I will rejoice over you with singing.
 Rest your weary body and find refreshment for your soul. I am all you need. I love you much more than you will ever comprehend. I will take care of you. I never leave you or forget about you. My promises are true. I am trustworthy. You can depend on Me for everything you need.
 Delight yourself in Me, and I will give you the desires of your heart. Remain in Me, and I will remain in you. Search for Me, and find Me, when you seek Me with all of your heart. I wait patiently for you to come to Me. Will you make time for Me today? Sit and talk with Me, My love. I have so much to say to you.
 I am your shepherd, and you are My sheep. My sheep know My voice. I speak to you from within your heart. Learn to recognize My voice. Listen to My instruction. Receive My encouragement. Apply My wisdom. Walk with Me daily. Communicate with Me all day long. I am your closest companion. I will walk you through your struggles and rejoice with you in your successes. You belong to Me. I will protect you and provide for all your needs. Find new hope, confidence, and joy in Me. Do not fear, I love you perfectly.